>
>
Creating a successful mentor program in your association
Creating a successful mentor program in your association
When looking back on the most influential individuals in one's career, many think of a specific mentor. Associations are created to join industry members of all ages in a common goal, to help enrich individual organizations and each other.
Many look to fellow members for advice and guidance in career management. It's important for associations to develop opportunities for new, student and existing members to connect. Creating a mentor program will only enrich an association's membership base making the members more qualified leaders in the respective association, in business and in life.
Many of MultiView's association partners have thousands of members with meetings and events scheduled throughout the year. Given this, how can an association reach all of their members to engage them in a mentor program? It is difficult, but not impossible.
The Society for Human Resource Management suggests guidelines on organizing a mentor program in their article, "Creating A Mentor Program[SB1] ."By developing basic procedures, associations can monitor the effectiveness of the program and attach reasonable deliverables for all parties.
The article suggests that associations must first set guidelines for participation. For example, the member must be an active representative for two months, and the mentors must have been members in the association for two years.
According to the article, it's important to, "Design a system to match students and professionals based on factors such as mutual areas of professional interest, schedules, geographic proximity, etc." . If an association can draw connections between interested mentors and mentees, a long-lasting professional relationship between parties is most likely to result.
Also, it is important to monitor the effectiveness of a mentor program to make sure the association is fulfilling its commitment to its members. Sending a survey to both mentors and mentees after their introduction is a great way to gauge success.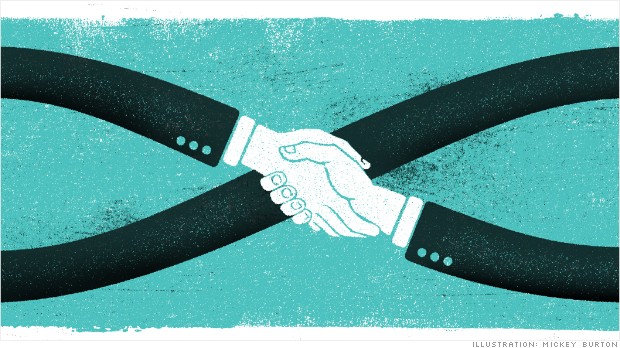 It can be difficult to promote such a program to a membership base of busy professionals, but most likely, the members know they would benefit from such a program or could remember an influential mentor in their career. To start promoting such a program, associations must first garner interest amongst their members. Suggestions are creating a "mentor" section in the weekly newsletter with a contact number for interested parties, setting up a booth at your next meeting to sign up potential mentors, and sending emails to all members explaining the program.
After associations have mentees and mentors signed up, broadcast the success of the program to the entire membership base. Chronus, a company that creates talent and career development software for enterprise-scale organizations, writes that what a company does after the conclusion of a mentorship program is an important deciding factor in the program's future success in their article, "10 Tips for Starting a Successful Mentoring Program[SB2] ."
"Keep in mind, there are likely many more potential participants out there waiting for signs that joining the program is worth their time and effort. Continually demonstrate the value of the program, recognize participant contributions and spotlight successes. These efforts will bring energy to the program, expand participation and increase overall support within the organization."
As ambassadors between industry leaders and up-and-comers, it is important for associations to serve their members by implementing programs that help their members be more successful. By implementing the guidelines above and promoting the successes of the relationships associations build among members, a mentorship program will prosper. The result will be happier and more engaged members which will help propel the association in its future endeavors.
Sources:
Society for Human Resource Management:
Chronus
Success Stories
View testimonials from other associations that share their MultiView success story
"
A royalty check every quarter in terms of the advertising on our weekly newsbrief really means a difference to us nonprofits in tight marketplaces!
"
Steve Hall
Executive Director
Texas State Rifle Association
"
We are able to use our non-dues revenue to do other activities within the association like advocate and promote to our customers through trade…
"
Carylann Assante, CAE
Executive Director
Student and Youth Travel Association
"
MultiView's dedicated team of sales and website management professionals has produced unbelievable results...
"
Amy Cook
Automotive Industry News Anchor
NIADA